The Zink Polaroid Snap camera (also known as PolaroidSNAP) I ordered arrived a couple days before our trip up to New Hampshire. Something that struck me right away was the packaging. The camera is displayed perfectly, making for a great gift presentation if you're buying for someone else.
In our little 1-room cabin in New Hampshire, my wife Katie helped me unbox the camera and load the first set of film. TL;DR the unboxing experience I'd rate 2/5. My wife is an engineer and struggled!
The first thing Katie commented on was the camera's design and hand feel. It's lovely. The camera gives off a kids-camera vibe, which we think is a good thing. It's fun!
One of the strangest parts of the camera is while it uses a decent amount of packaging, they decided to skimp out on instructions. Instead of a user manual or a set up guide, there's a tiny little insert prompting you to visit a web page. The problem is that the web page is unnecessarily clunky. On the web site, one has to choose which camera they bought. It baffles me why Polaroid didn't just provide a camera-specific URL to visit. Another issue is the camera's name mismatches the name used on the website! Fail.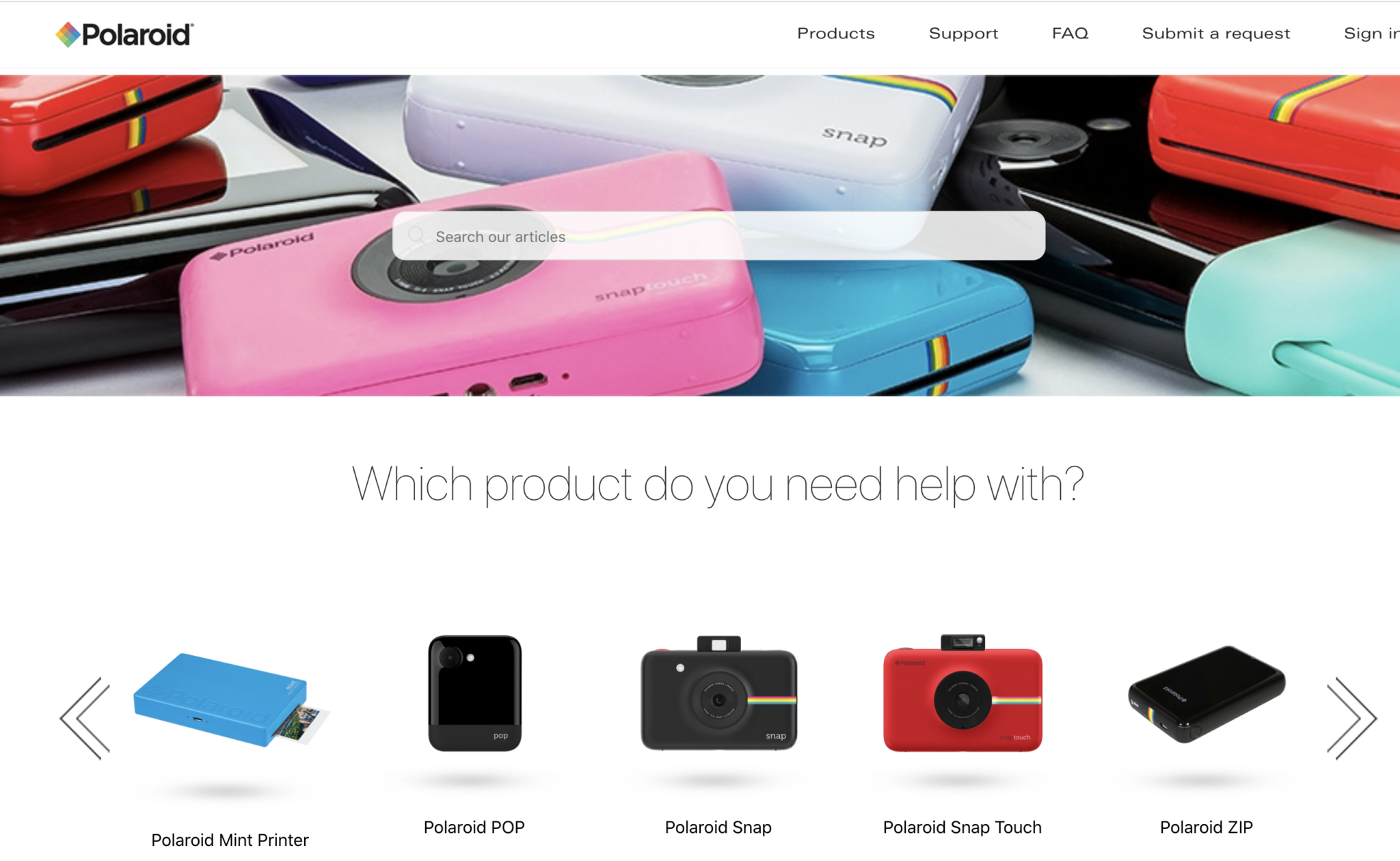 Two of the best elements on the camera are the lens cap and viewfinder. The lens cap is magnetic, pops off with ease, and pops right back on exactly into place effortlessly. It really couldn't be any better.
The view finder pops up when the camera is turned on, as if it's coming alive. The tiny beeps give it a Wall-E vibe, yet in testing (at least when rapidly turning the camera on/off) they aren't consistent. Plus, the beep tone for powering the camera on/off is the same as snapping a photo which can get confusing.
A weak point of the camera is the wrist strap. Polaroid doesn't include any kind of tool to fish the string through the camera. Katie tried to use a little piece of stick to make it happen and gave up after a couple minutes.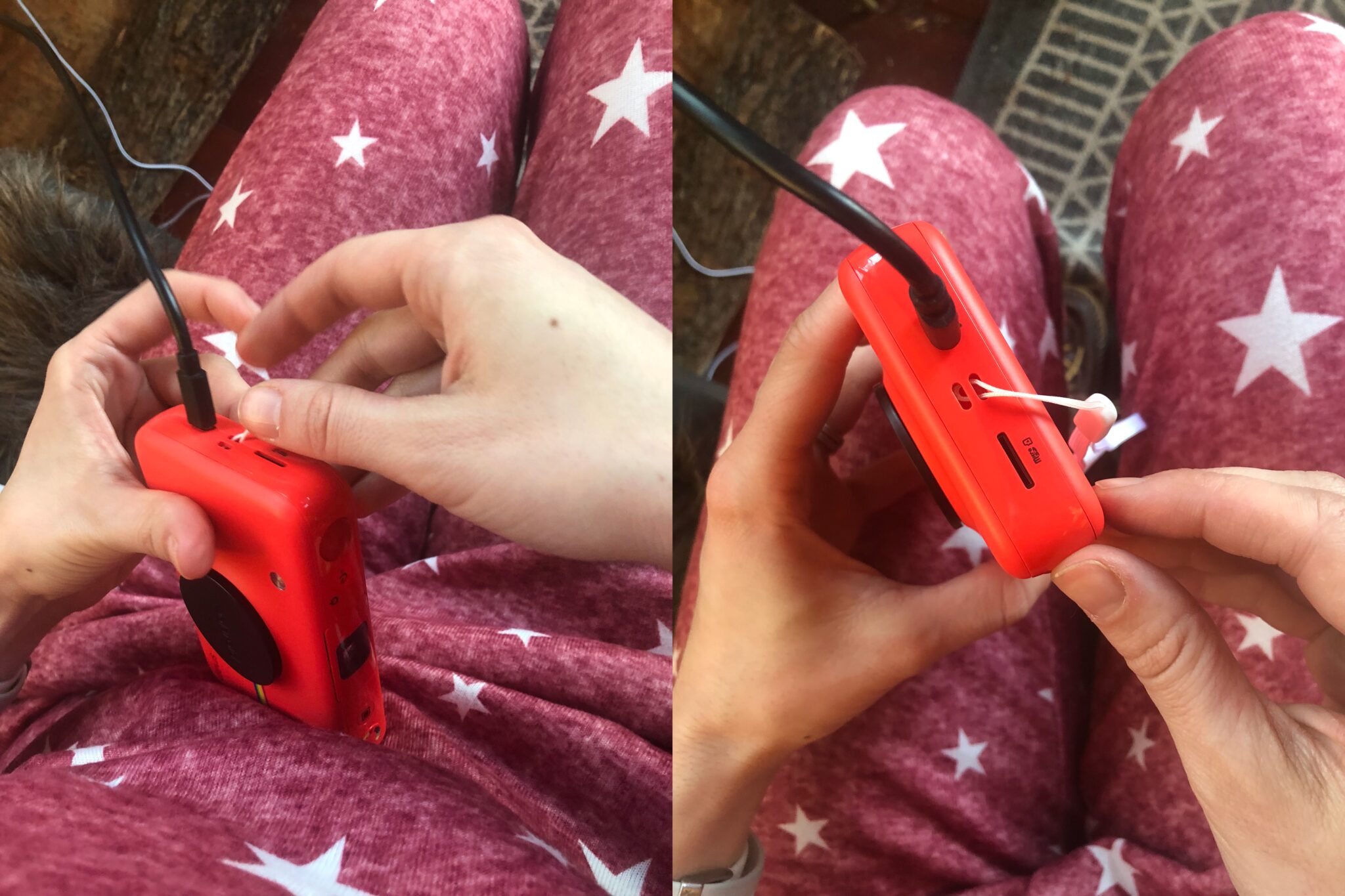 The PolaroidSNAP arrives charged which is a big plus and uses microUSB, a ubiquitous charging cable. But it doesn't come with any film. There's a super tiny disclosure on the packaging. I picked up a 50-pack when I ordered on Amazon for $23.99 ($0.48 per photo).
We struggled with loading the first set of paper. We read the instructions online and read the printed instructions on the film itself, both of which aren't very clear. At one point Katie said, "Maybe I'm just an idiot!" I assured her this is a clear design flaw.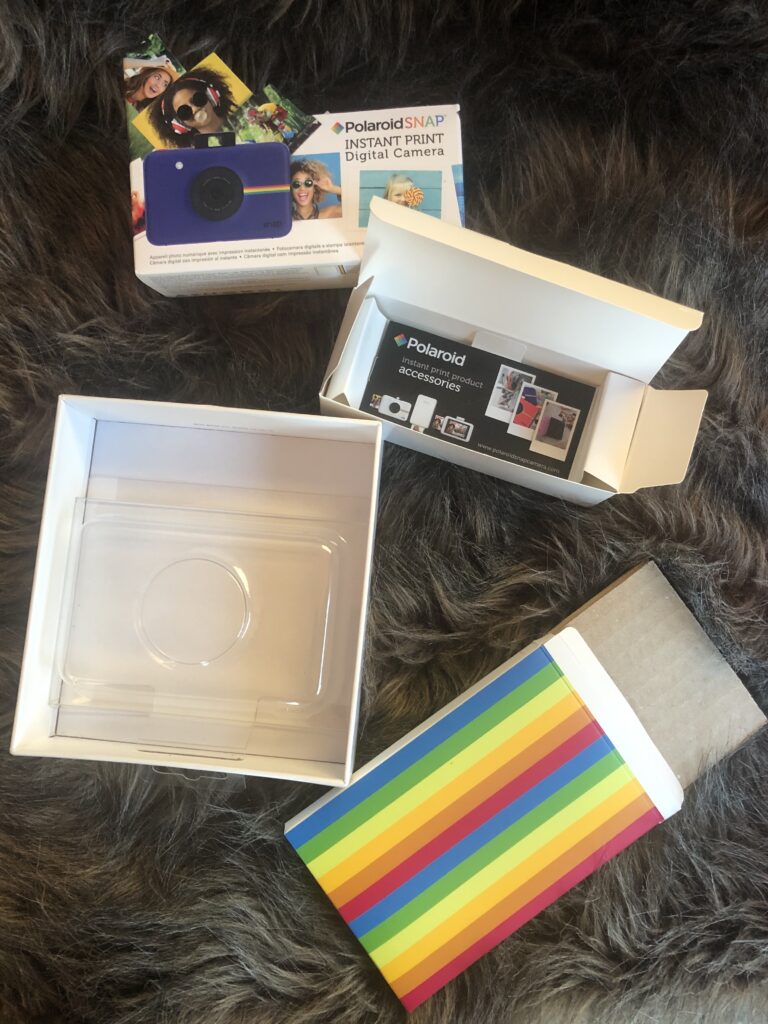 As we snapped the first photo of the wood stove roaring in our little cabin rental, anticipation floated around the room. It's been a good 15 years since I've taken a photo with an instant camera. It came out blank, as we'd expected, so I started flicking it. If you're old enough to remember the old-school Polaroids you know what I mean. Do we flick these tiny prints? A few minutes later my wife discovered that in fact, no — you don't flick them. We'd just loaded the paper wrong due to the confusing instructions!
Finally, after about 20 minutes of set up we figured it out — our first print! The wood stove glowing at 500 degrees. The nostalgia was present. Even though we'd just snapped the photo, the print we're holding feels as if it was taken years ago. Plus there's the one-of-a-kind factor — this photo exists no where else in the world except this mini 2"x3" print.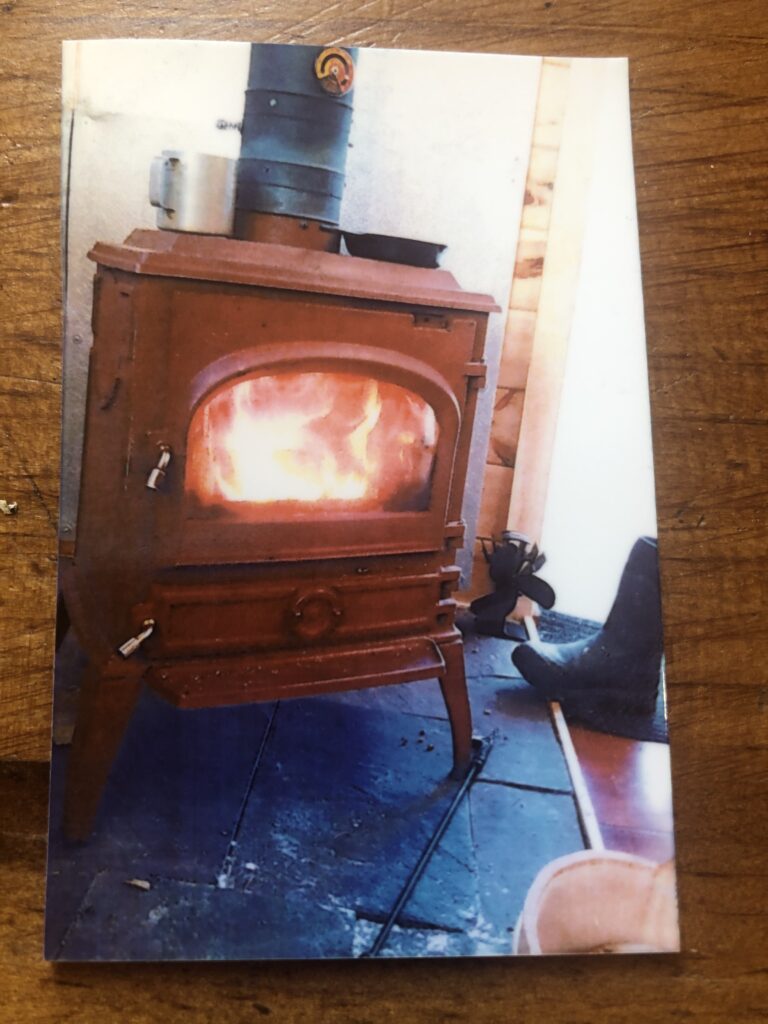 Tomorrow we winter hike a New Hampshire mountain! We won't take the PolaroidSNAP with us hiking since handling printed photos hiking would be too much. But when we get back we plan to light up the wood-fired sauna and compare the Nikon 35TI, iPhone 8, and PolaroidSNAP.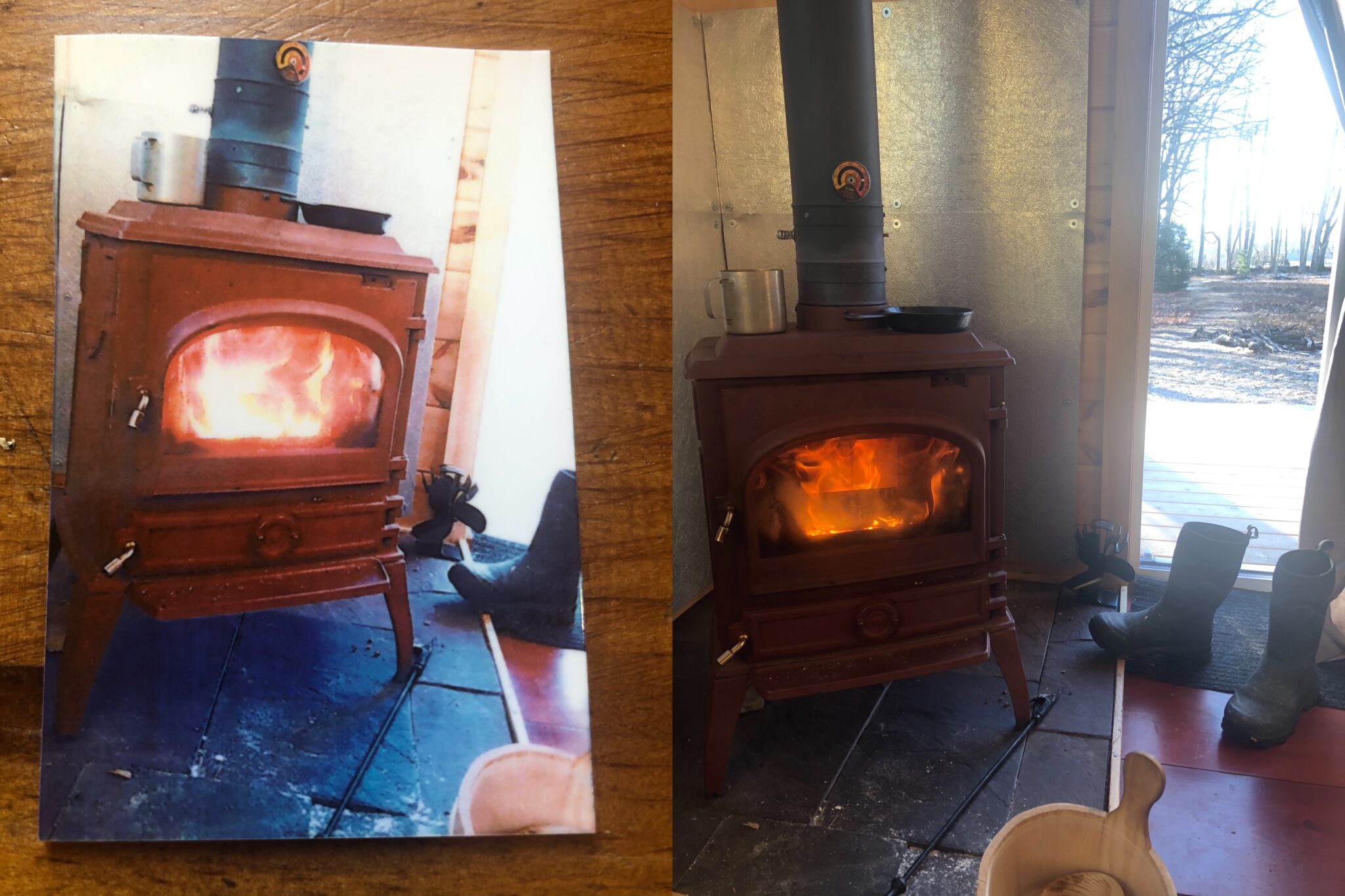 brought to you by
Later Cam
Turn your phone into an old-school disposable camera!
Learn More