Just like a real disposable camera, Later Cam is designed to work when offline or on a spotty connection. If you snap photos, you can rest assured the app will save them if there are any issues uploading them to Later Cam's servers.
To check if you have any photos pending upload:
Open the Later Cam app and go to the cams screen.
At the top of the screen below the SCAN WEDDING QR button, you should see text indicating photos pending upload.
While on a solid wifi connection or cell connection, keep this screen open while all photos upload.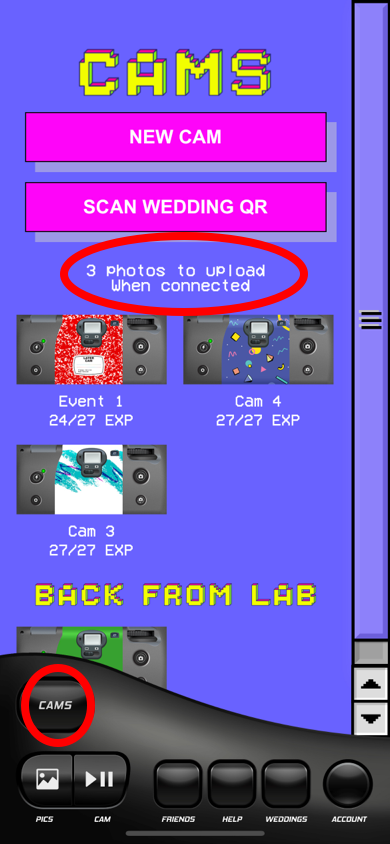 If you run into any issues, please don't hesitate to contact support: [email protected] or text or call 617-356-7849.
brought to you by
Later Cam
Turn your phone into an old-school disposable camera!
Learn More